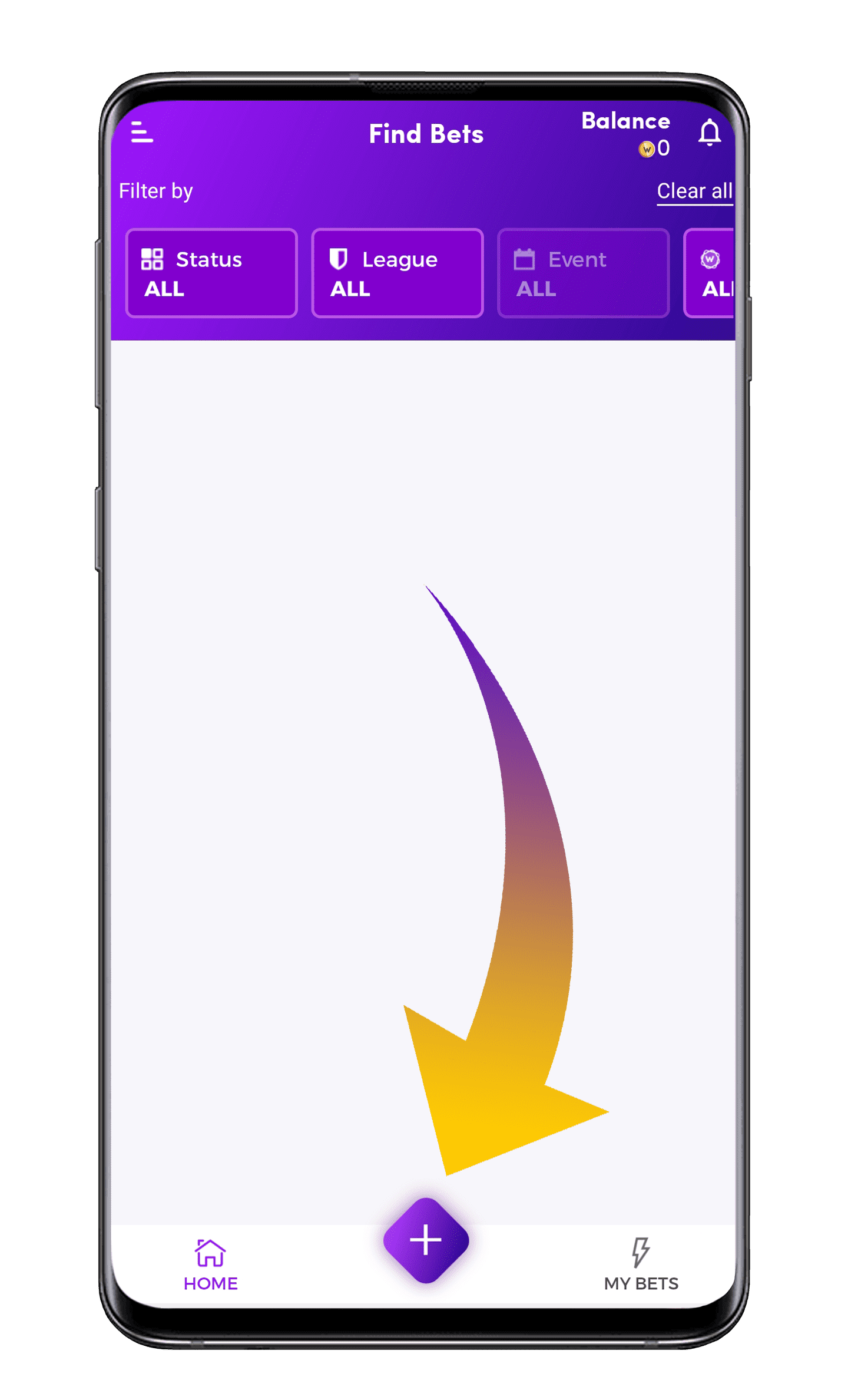 Step 1
From the Home screen, tap the purple diamond with the (+) symbol.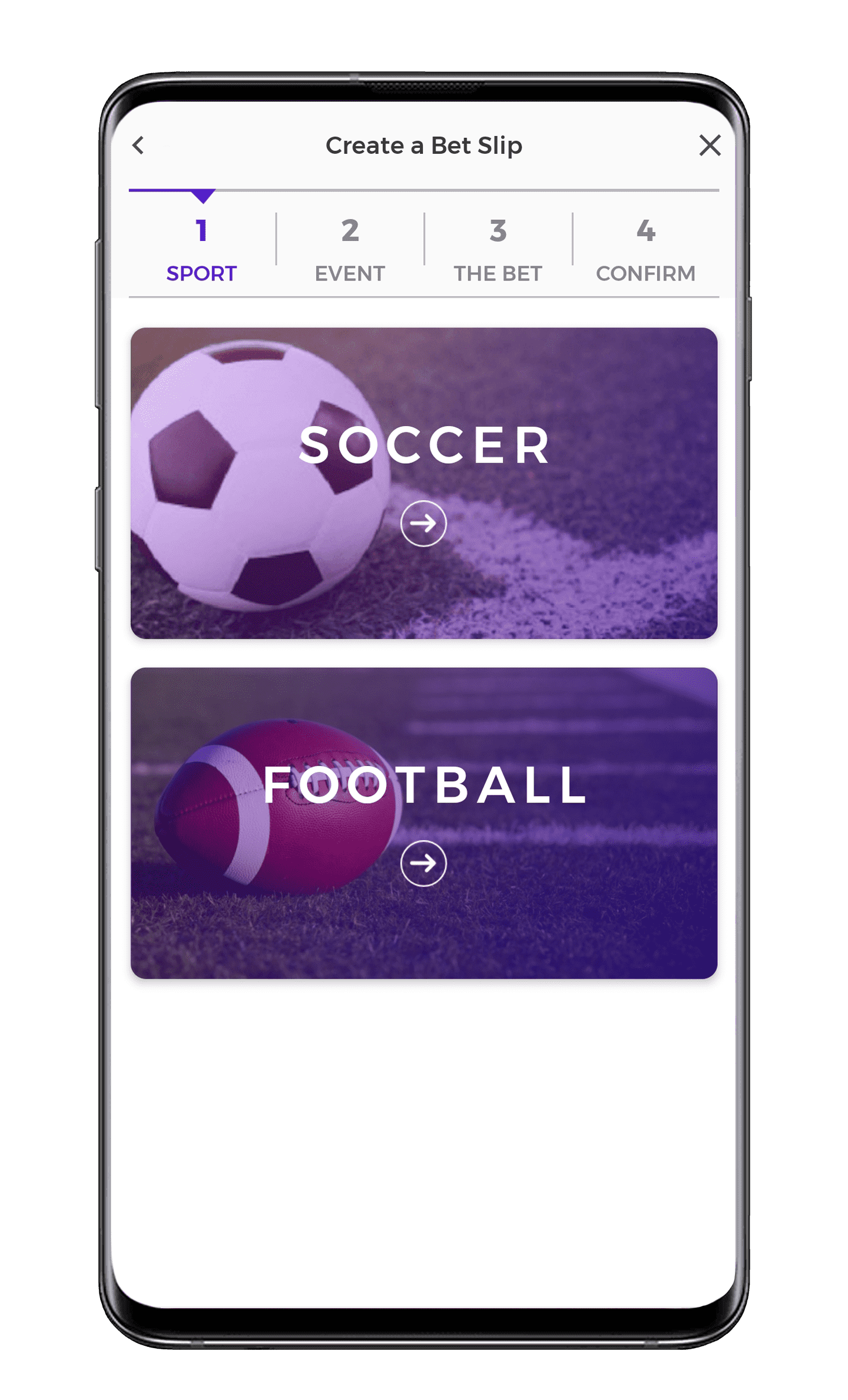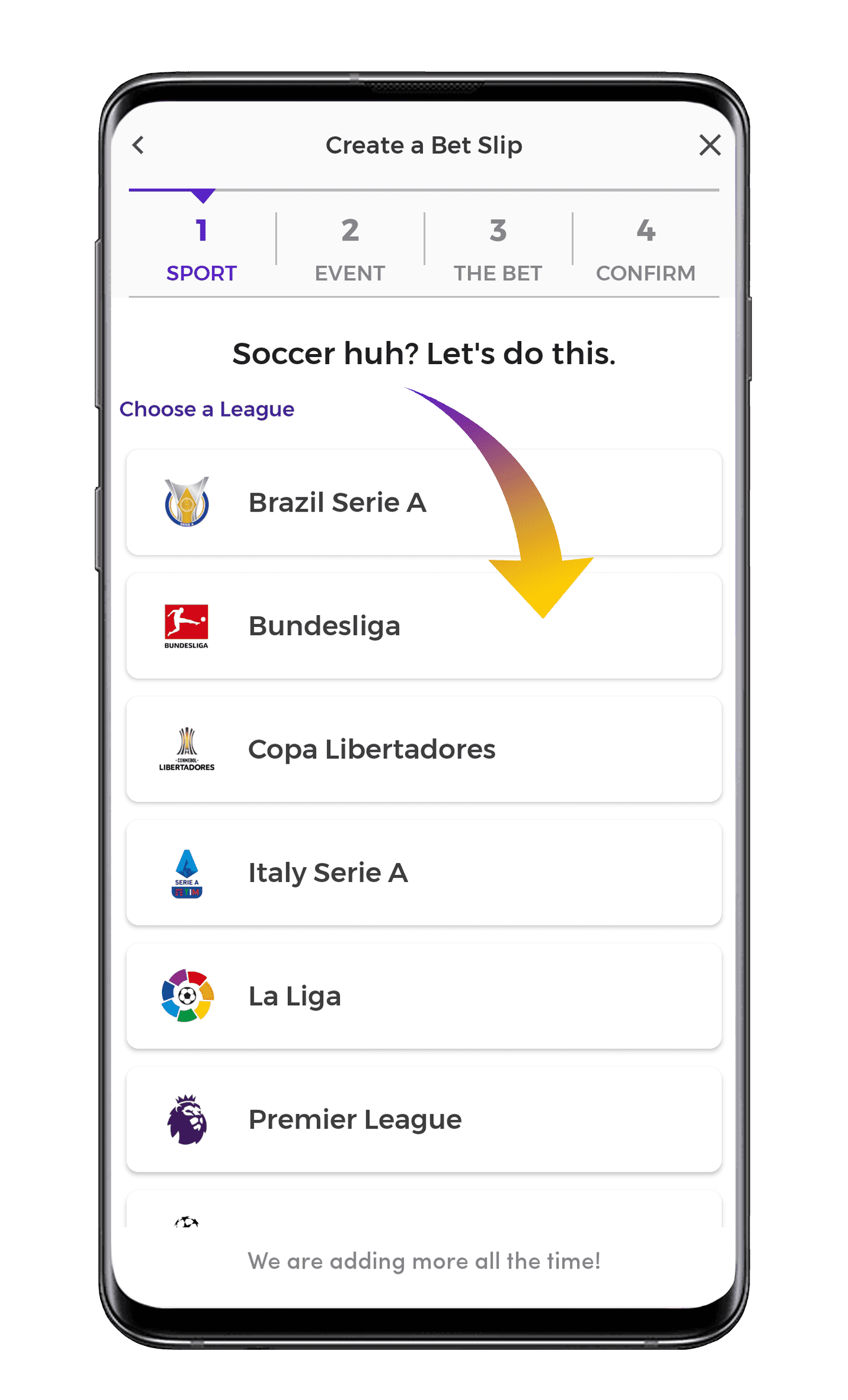 Step 3
Choose the league.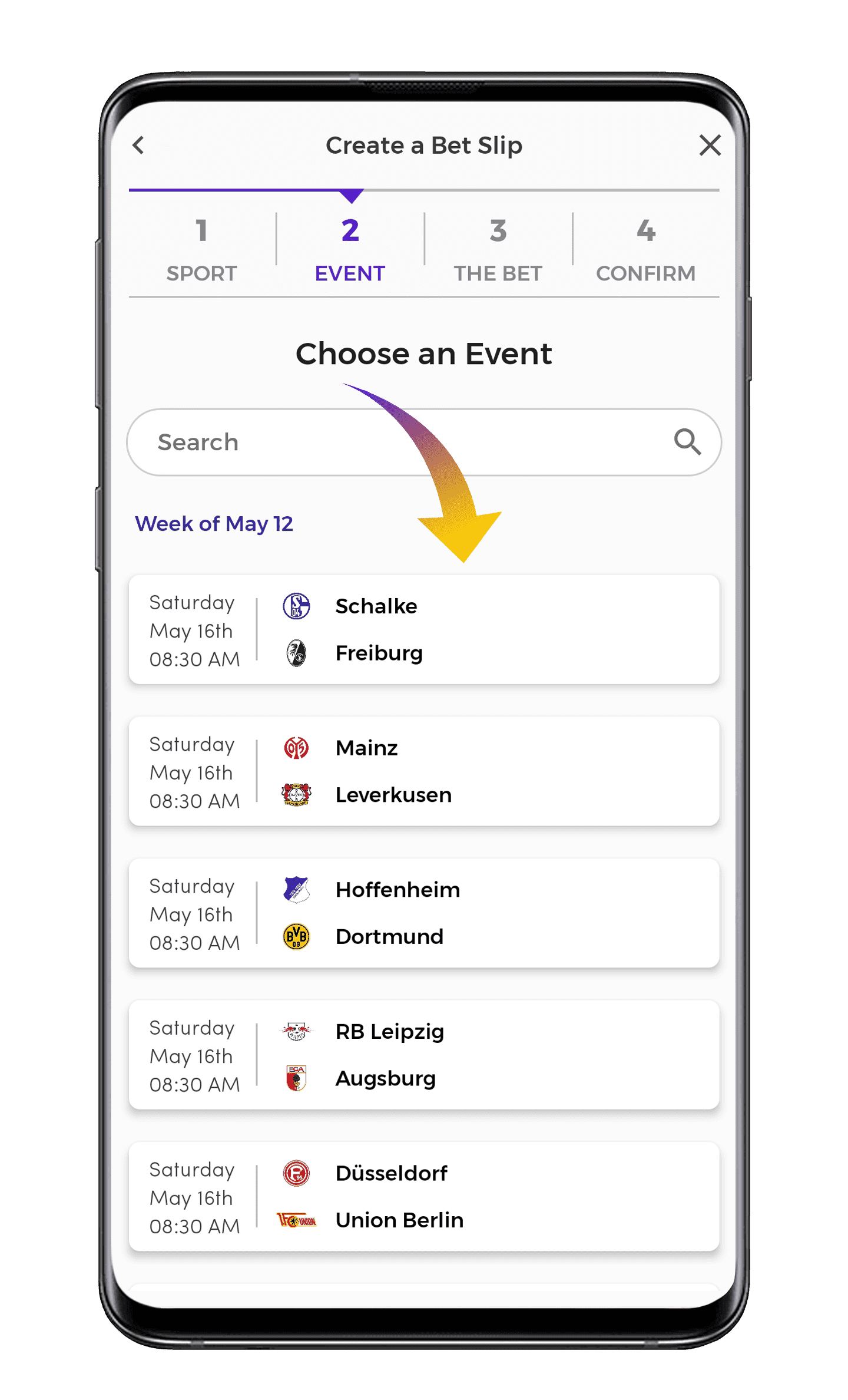 Step 4
Choose the event that you would like to bet on.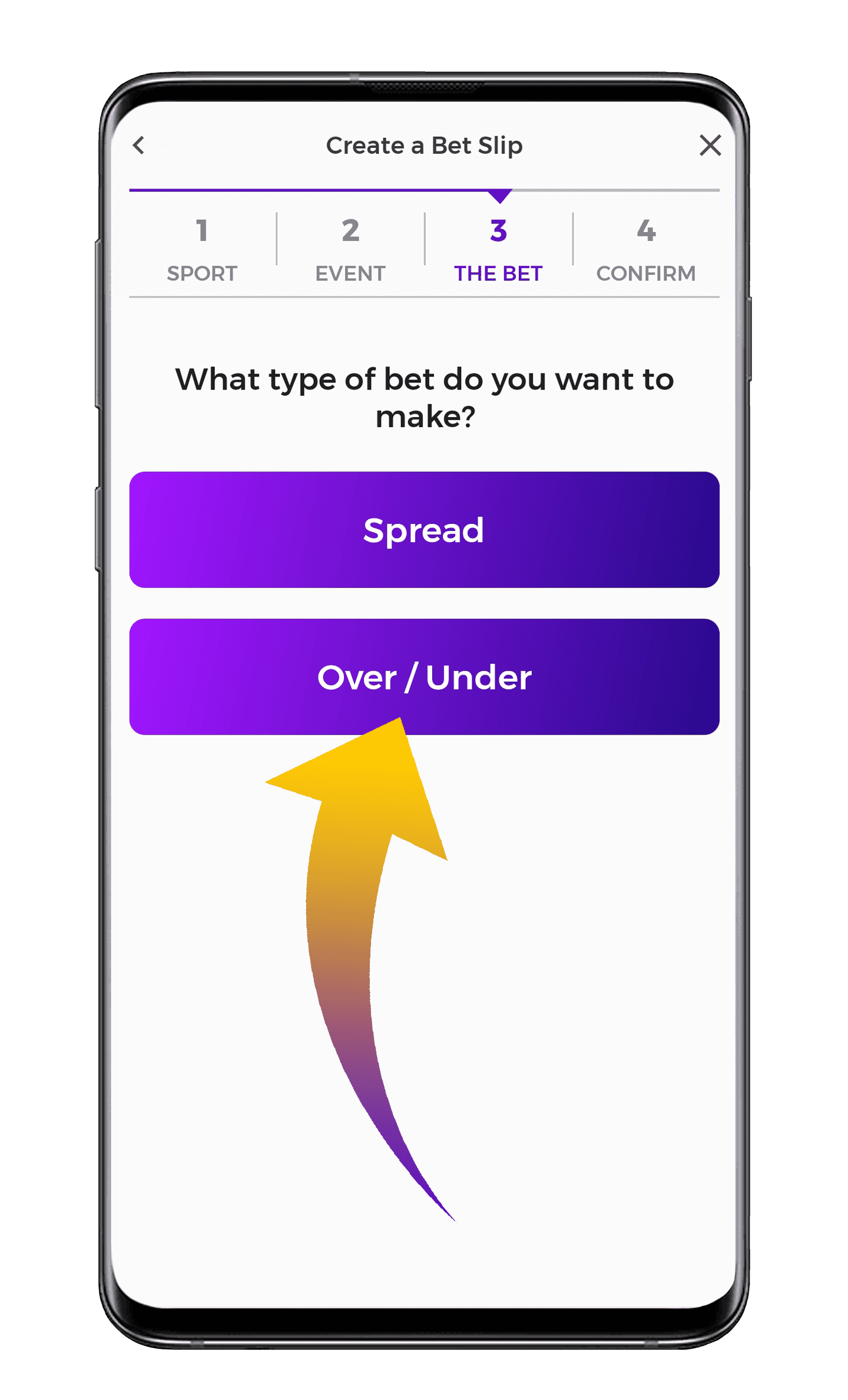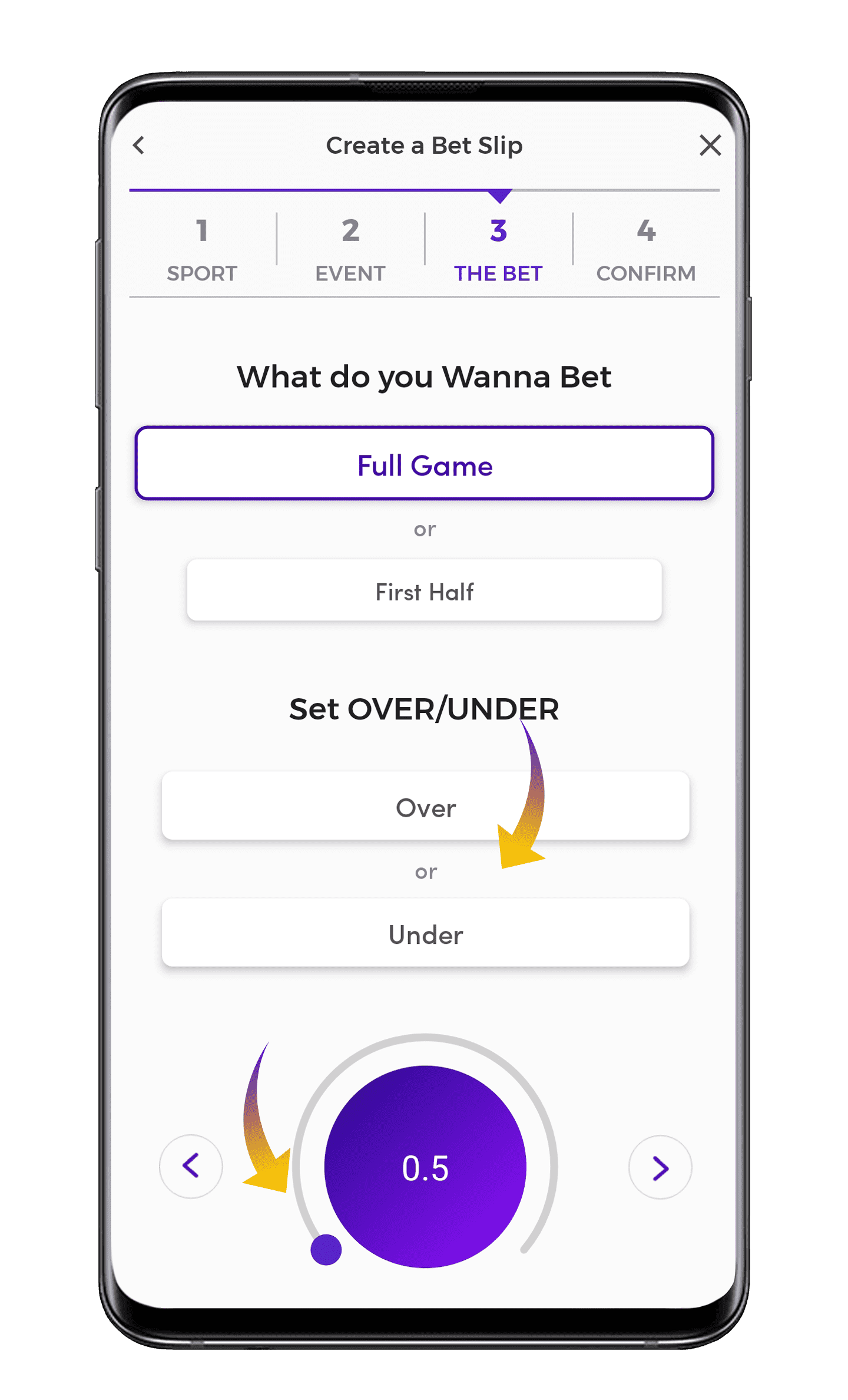 Step 6
Choose if you would like to bet on the full game or the first half.
Choose Over or Under based on the amount you will set as the Total.
Adjust the Total using the dial or the arrows.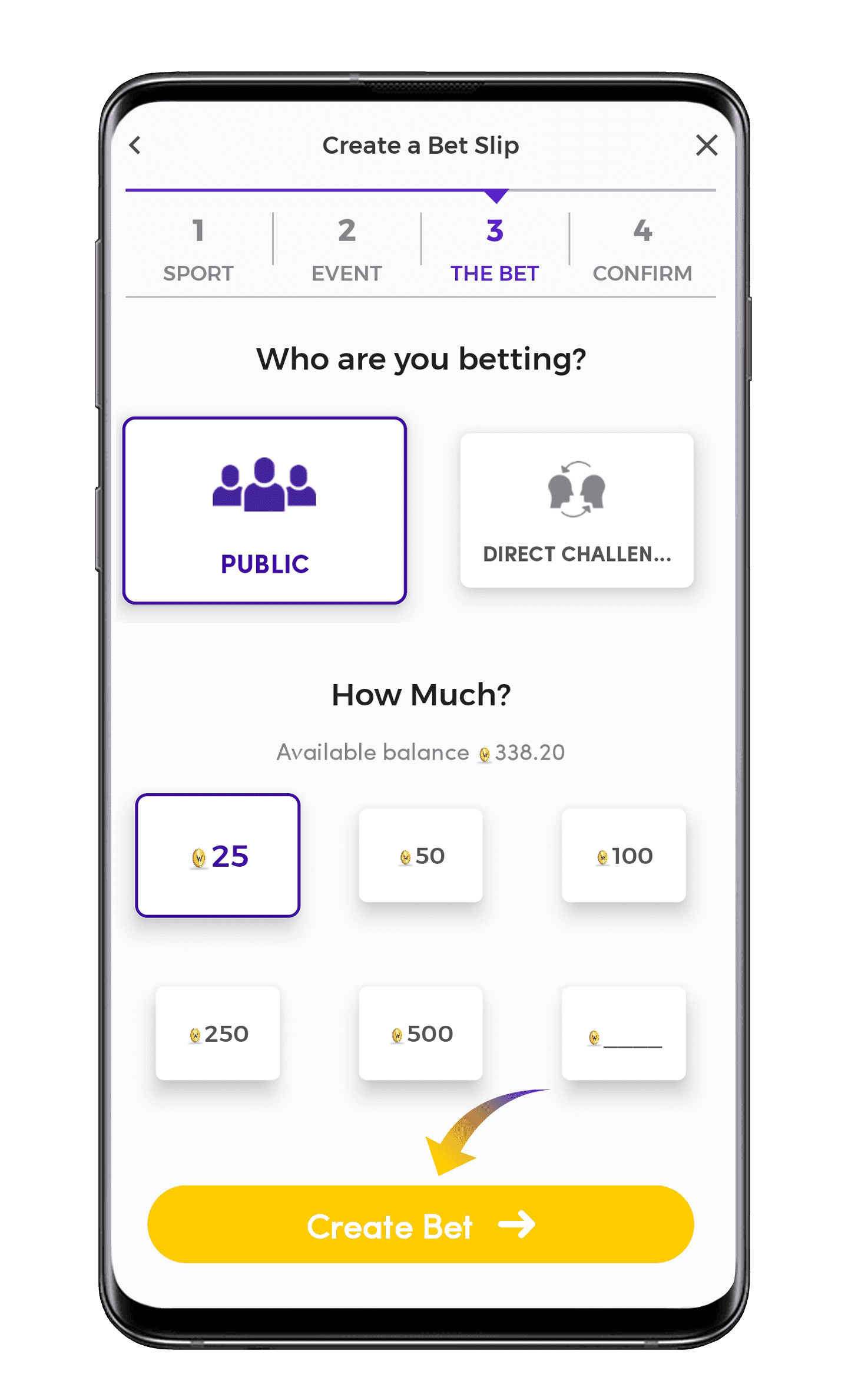 Step 7
Choose Public to give anyone on Wanna a chance to accept your bet. Choose Direct Challenge if you would like to send your bet directly to another user.
Select the amount that you would like to place on this bet. You can enter a custom amount if you don't like any of the options.
Once you're done tap the yellow Create A Bet button at the bottom (this won't create your bet immediately, you will be taken to a confirmation page where you can review your bet).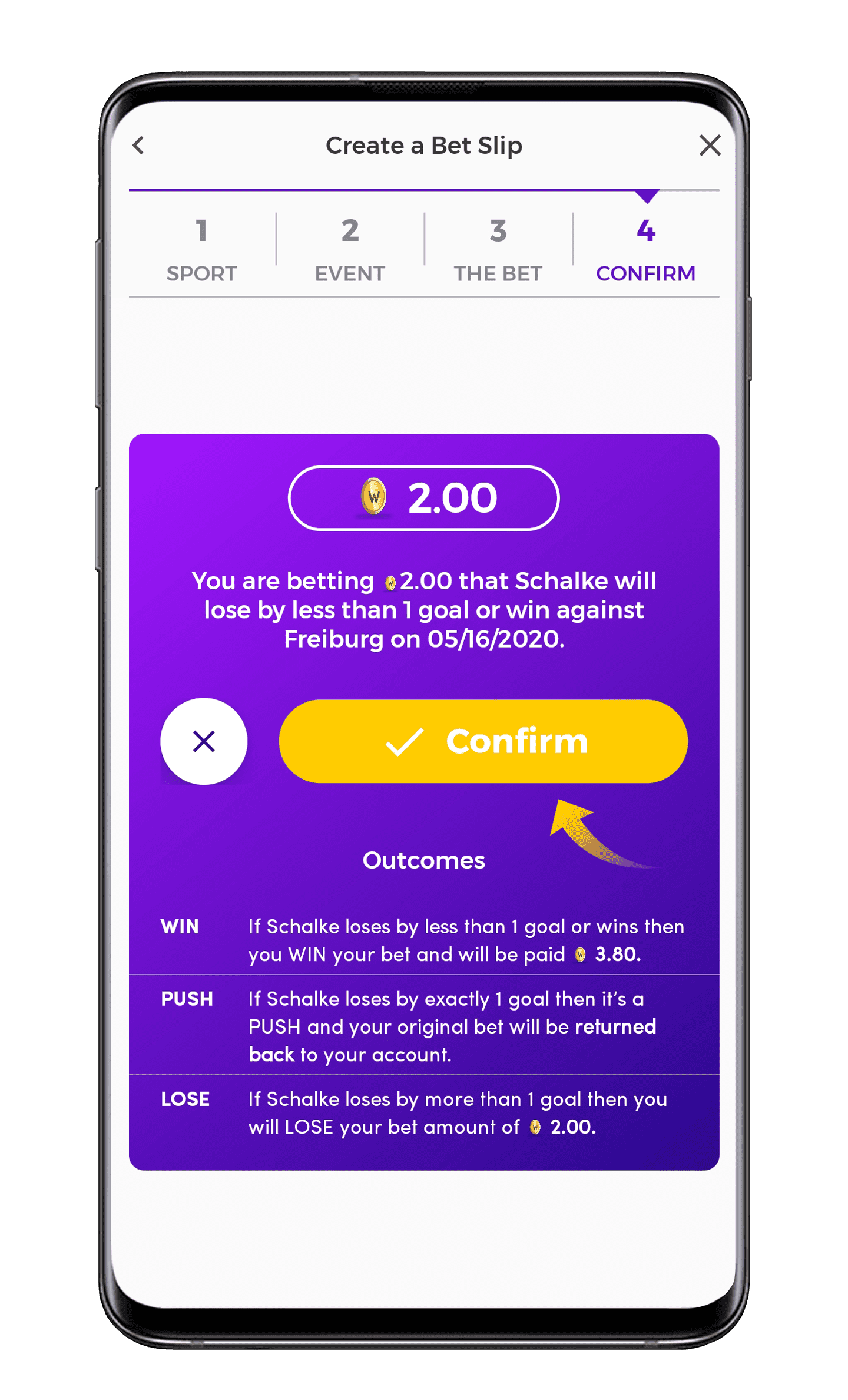 Step 8
Review your bet to make sure it's what you want to do. Once you're ready, tap the yellow Confirm button. If no one has accepted the bet then you will have a chance to cancel or edit it. The bet will only be made official once another user accepts it. If no other user accepts the bet then it will expire when the event starts and you will receive your money back.
Was this tutorial helpful?